Even if you are the one who does not wear contacts and know nothing about them at all then still there are chances that you have heard of the Bausch and Lomb. Yes, it is the brand that has got huge popularity in the world of lenses. It is a brand that is dedicated to improving or enhancing the sight of millions and millions of people across the globe. This is the brand which has managed to risen to the top most level through its effective eye care products from lenses to lens solutions etc.

Why opt for the Bausch and Lomb Contact Lenses when you are buying contacts online?
There are various eye care product-manufacturing companies in the market but one which has really created an indelible impression on the minds of the people who wear lenses or use various eye care products across the globe is Bausch & Lomb. The company has been a part of the eyecare industry since a long time and has developed a large number of eye care products. Yes, it is the brand that can really offer you a great number of advantages (Every product offers a large number of benefits for their users).
Here, in the article we have listed down a few of the benefits which the buyers might get when they select Bausch & Lomb Contacts.
A higher level of comfortability – Bausch and Lomb Contacts are known for the level of optical comfortable and acumen they offer. There can just be no comparison when it comes to level of comfort and visual clarity.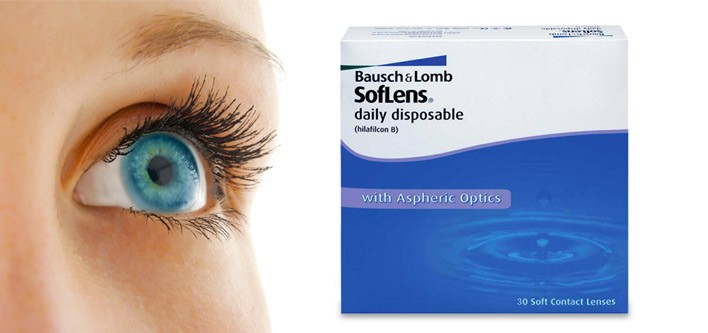 Cheap prices – They are the best choice when you are looking for quality lenses at the cheap prices.
Wide range of eye contacts – There are various types of lenses available for the buyers. There are daily wear lenses, one-week lenses or extended wear or other long-term contacts.
Various types of contact lenses from Bausch and Lomb and their benefits
SofLens Daily Disposable
These contacts are known to deliver crisp, clear vision even during nighttime. They are the best and can offer the wearer a comfortable lens wearing experience. These lenses require no cleaning on a daily basis, as they are daily disposable lenses. Requires no storage, no care at all. You can use them and throw them after end of the day.
Soflens Daily Disposable Contacts for Astigmatism
These are the lenses which comes with a unique design and functionality. They are known to provide much clearer vision and exceptional level of comfort. These are the best for all those who are suffering from astigmatic problems. These are the first daily disposable contact lenses which the patients who are affected astigmatism can wear. They are designed and developed by making use of the latest toric technology by Bausch and Lomb.  They are the best in providing outstanding comfort as the surface is all-wettable (made of non-ionic material). They offer sharper and crisper vision (The ultra-modern aspheric optics is tactfully designed to enhance the contrast level of the image on the retina. The optics is known to reduce all spherical aberration too).

 Soflens Toric
For patients suffering from Astigmatism, the Soflens Toric Contacts can be the best (if they are looking for better visual acuity, comfort and excellence). These disposable lenses possess high oxygen permeability and come with visibility tint.
Soflens Multifocal
These are the lenses for the patients who are suffering from Presbyopia. These are known to provide exceptional vision experience and are known to provide a large number of benefits for its users.
What benefits can you get when you use Purevision 2 HD?
If you are the one who does not want to compromise on quality vision then it is imperative that you should focus on buying Purevision 2 HD. These quality contacts with high definition are specially designed to bring about a greater level of reduction in halos and glare. They can deliver clearest and crispiest vision that you might yearn for. They are known for breathability and comfort. These monthly disposable contact lenses can just be the best for you if you are looking forward to buy the thinnest lenses available in the market today that is even easier to be handled.
Bausch and Lomb Colored Contact Lenses
It is a trend today to wear lenses which can change the color of your eyes. A majority of the people wear colored lenses to enhance their looks. If you are looking forward to empower your personality and be "A NEW YOU" all the time then it is necessary that you select Bausch & Lomb colored lenses. Yes, these colored lenses can really intensify your personality and make you look stunningly dashing. There can just be various color-choices for you. You can go for brown, blue, or dark, ocean-blue colored lenses. You can certainly bring about a great change in your appearance with the colored lenses of your choice.  Shop today a pair of contacts that can rightly display your style-statement. They can just be perfect for you and may not cause any sort of trouble for you. You can wear them as long as you want (A prescription may not be required for the same but still it is suggested that you consult your doctor once before you actually start making use of these colored pieces).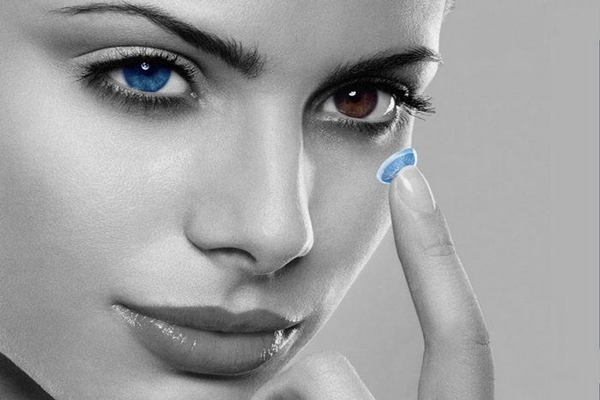 Buy Contact Lenses Online at LensPick
Buy Bausch and Lomb Contact lenses online. No matter what products you are in search of such as Contact Lenses for Nearsighted or Farsighted (such as BioTrue ONE Day, PureVision 2 HD, Soflens Daily Disposable lenses, Soflens 38 Contact Lenses, Soflens 59 Contact Lenses etc), Lenses for Astigmatism (such as Purevision 2 for Astigmatism, Soflens Daily Disposable Toric for Astigmatism, Purevision Toric and Soflens Toric) or Lenses for Presbyopia (such as Purevision 2 for Presbyopia, Purevision Multifocal, Soflens Multifocal) etc. Place your order today to receive your products at your doorstep. We will ship free. Customers can pay at the time of delivery of their product too if they can't make a payment online. So, hurry up, shop today and avail yourself of the best benefits.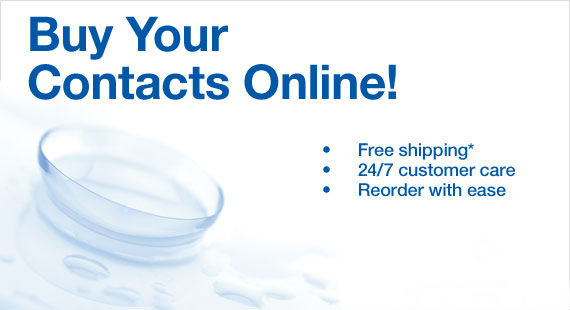 Image Credits:
cecoptometry.com
cd.indiabizclub.com
pics1.ds-static.com
dvice.com