Sunglasses are the protective eyewear accessories that are designed primarily to prevent you from bright sunlight and high-intensity light from damaging or discomforting your eyes. They function as visual protectors and exist in different forms of lenses such as colour lenses, polarized or darkened according to the needs and requirements of the people. If it's a lovely day for you to step outside in the bright sunshine, and you may face major squinting as well as glare off with your regular eyeglasses. Well, now you can think of the superior quality eyewear product – fit over sunglasses. The invention of these sunglasses enabled one to look out for sunny days and also make themselves stylish without any added expenses and hassle of prescription sunglasses. Many styles like wrap-around with side colour lenses make your peripheral vision perfect with a pair of new Fit over sunglasses. The vast collections of these sunglasses with particular lenses and health benefits allow one to know all about the uses of sunglasses without compromising quality.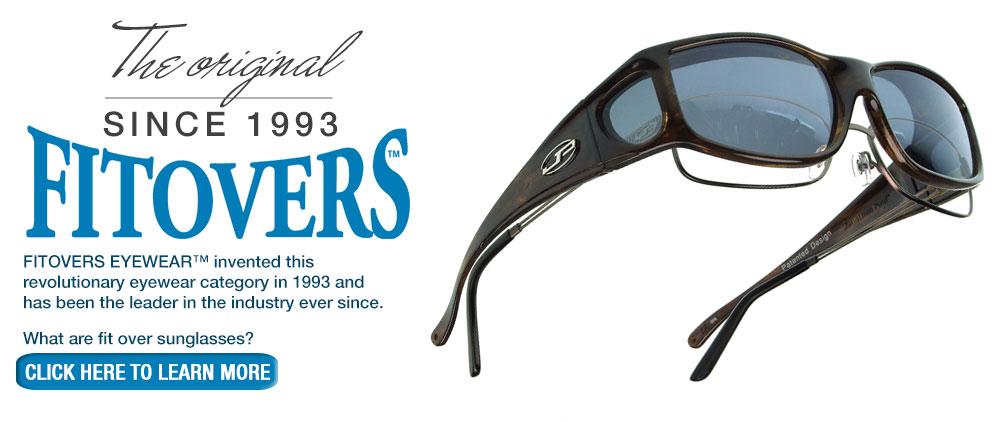 Health Benefits of Fitovers Sunglasses
Fitovers can benefit, relieve and help prevent many symptoms of common eye disorders by providing 100% UVA and UVB wrap around protection from harmful Ultraviolet rays of the sun and polarization to help keep your eyes in healthy condition. Wearing sunglasses for Glaucoma people is a comfort issue and a protective measure for eye disorders such as Macular Degeneration and Cataracts.
Glaucoma – Clear Vision with Fitover Sunglasses
Glaucoma is a chronic eye condition, where the internal pressure can cause damage to the optic nerve resulting in vision loss and complete blindness at times. This eye disorder can make your eyes highly sensitive to light and intense glare. Here Fitovers sunglasses fit over your prescription glasses. So that you can see very clearly and protect your eyes from harsh UV rays.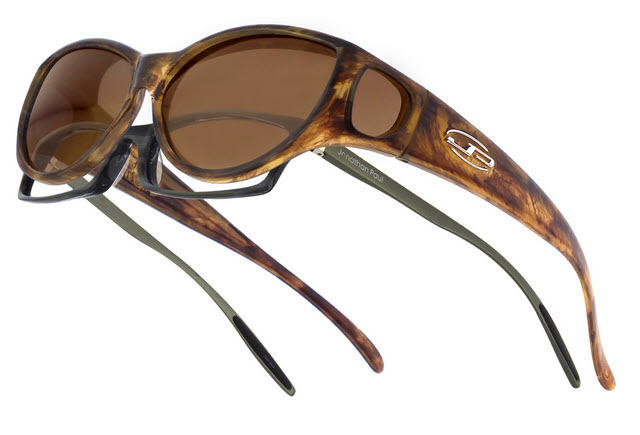 Cataract – Prevent it with Fitover Glasses
A Cataract is a form of clouding over the lens of one's eye. In fact, UV radiations increase your risk of getting cataracts. Making the use of sunglasses at the proper time is an important factor for prevention of cataracts. Fitovers help you to get rid of cataract risk at acute levels.
Macular Degeneration (AMD) – Reduce the Higher Risk with Sunglasses
This is the eye condition in which the degeneration of the macula takes place. It is highly responsible for sharp central vision, causing blind spots directly ahead. Like Glaucoma, people suffering from AMD are also very sensitive to intense light sources. However, wearing of sunglasses is more important because using them during this condition can help prevent the acceleration of the disease.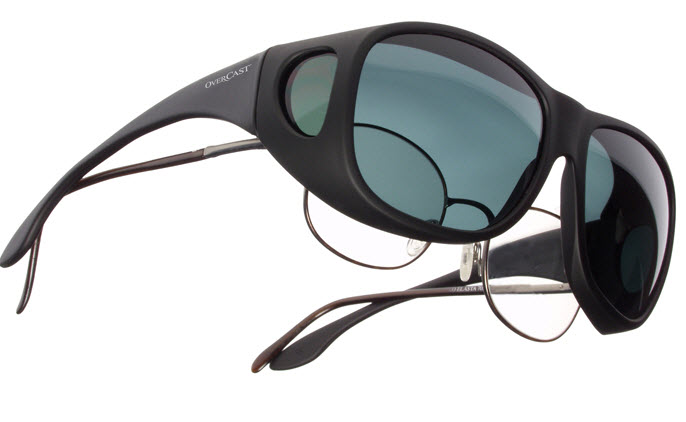 Other UV-Related Eye Problems include
Pterygium – The conjunctiva grows into the cornea.
Pingueculum – A yellowish bump of tissue on the white region of the eye.
Photokeratitis – Corneal sunburn, also known as snow blindness – the skiers and snowboarders are significantly vulnerable to this temporary eye condition, but acutely it is a painful eye condition.
All these UV-related eye problems can be resolved by wearing sunglasses and providing utmost protection to your eyes. If you find any of these eye-related issues, wearing sunglasses at the right time may help you find a comfort zone and prevents the higher risk of conditions.
 Different Types of Lenses involved in Fitovers Unisex Sunglasses
Fitovers Eyewear has been covered from all angles, as their frames are fully covered and comes in wrap around design with or without any side lenses. Remember that these glass lenses can be preferred with or without a prescription. Fit over sunglasses is specially designed with different types of lenses that help in improving your vision clarity and has been associated with various kinds of health benefits. Here is a list of few lenses of Fit over sunglasses.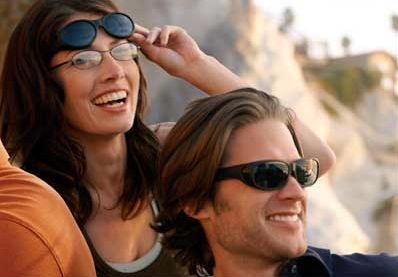 Polarized Lenses: These lenses enhance your visual acuity and reduce your eyestrain. It also increases contrast and provides 100% UVA/UVB protection, which is featured in all Fit over styles.
Yellow Colour Lenses: Certain lenses can offer improved visual contrast for most of the AMD sufferers, and these colour lenses have been found to be ideal for resolving 90% of eye issues. This color lens gives you better relief from eye strain and light sensitivity indoors. These lenses are not recommended for use while driving due to traffic light hues.
Polycarbonate Mirror sunglasses lens: The mirror lenses are highly durable material. These sunglasses contain mirror coating that helps in cut visible light and high-glare, further providing added protection.
Fitovers Sunglasses are the most sophisticated eyewear accessories in terms of excellence and its functions. Keep your eyes healthy with Fitovers unisex sunglasses that offers you the best protection from the harmful rays of the Sun. Start up your day to visualize the objects around you without any visual disturbances caused due to sunshine blinding by wearing sunglasses. Other preventive factors and lifestyle changes help you to get rid of these eye related issues. Buy sunglasses online right now and maintain healthy vision!
Image Credits: eyekit.co, fitovers.com, sunglasswarehouse.com