Many people having power eyeglasses are unable to use sunglasses even if they want to because they cannot correct vision impairments. Yes. It's true. But now, with the fast entry of power sunglasses, the complete scenario has been changed. Now the people who need vision correction can wear power sunglasses without any hassle as they play a dual role – protecting your eyes and correcting your vision at the same time. With the combination of fashion and functionality, power sunglasses have gained vast popularity among the youth because of its ultimate eye protection and vision correction along with a powerful style statement.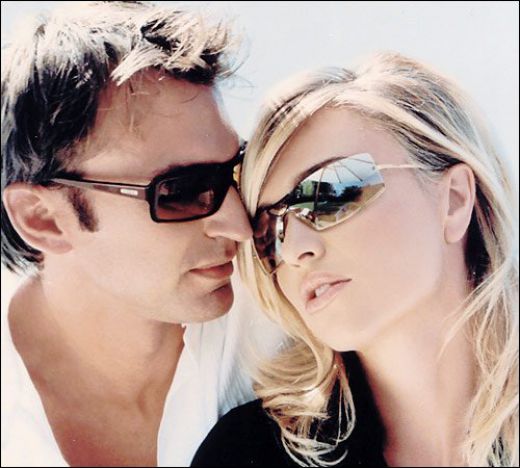 Power sunglasses prescribed by an eye care professional works very efficiently to correct your vision problems such as myopia, hyperopia, and presbyopia without compromising on varied styles. Power sunglasses brands like Ray-Ban, Velocity, Fabula and Horizon provides you the latest trendy frames, designs and colors to make your look cool and funky. But your enthusiastic selection of power sunglasses online sometimes may misguide you in terms of quality, price, and brand. So here is an article that helps you identify the fake ones apart from original branded sunglasses.
How to Identify a Fake Pair of Power Sunglasses
It's never a wise idea to buy fake power sunglasses as they do not possess the right qualities of an authentic pair from brands like Ray-Ban. They easily damage your eyes if you run for fashion style. Nowadays, few untrustworthy dealers are introducing fake eyewear products into the market that matches exactly the original ones. Fake power sunglasses can be identified by analyzing few things.
Vision Clarity, Glare, and UV Protection
Original Power sunglasses are known to provide total vision clarity, whereas fake power sunglasses lack vision clarity and can be observed clearly when you go on a long drive at night time. The glare reduction ability and UV protection are entirely absent in the case of fake sunglasses. This in turn results in damage to your eyes.
Smart Pick Up While Buying Trusted Branded Sunglasses
It is very important that you should know how an original pair of sunglasses looks apart from fake sunglasses. If you know the difference, then it will be easy for you to select the best. Check out for the identifications marks such as brand logos that are unique in the case of original branded sunglasses. You can keep cheap imitations at bay and move on with sporting the original power sunglasses.
Feel and Look of Sunglasses
The original branded sunglasses with power are well known for its quality. Almost all the products you purchase are smartly designed by using high-quality plastic and metal materials that suit your personality. The fake power sunglasses will surely let you identify them by the seams, whereas the original ones have no seams on the lenses. So look and feel the right one before you buy a pair of power sunglasses.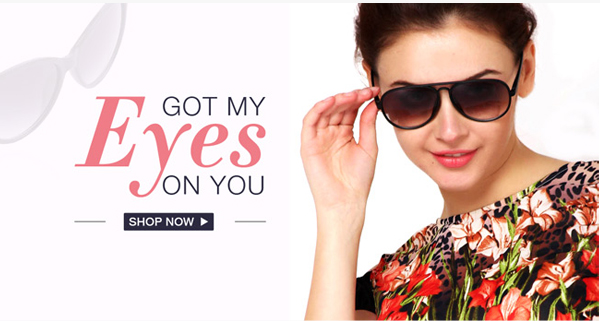 Real Lenses
A pair of power sunglasses comes with superior quality lenses that are made of glass. The fake ones are made of cheap quality lens material that affects your eyes within a short period of time. You can feel the difference of glasses easily by having a glance at the brand's logo.
Glance at Model Number
The original pair you buy will come with a perfect model number that you can see in the inside of the arms of sunglasses. You can observe a serial number, the original logo and phrase that make a big difference between original and fake power sunglasses. You can also see "CE" – Certified to be sold in the European Countries. If you do not find any of these remarks, then you can conclude that you have brought a wrong pair of sunglasses.
The Perfect Quality of Packaging
You will get your sunglasses well packed in a branded retail box with a notified print, color and the quality of the logo such as RayBan. The label on the box should possess frame and lens description, manufacturer info, barcode and model name – perfect identification marks to make sure it is the original one. A fake brand does not provide all these specifications. So you can back out quickly to get a perfect pair of power sunglasses.
Lens Case
You will get a sturdy lens case that will be black or tan in color with the reputed logo print on original sunglasses product. Whereas the fake one does not have these highlights and one should not accept them.
Now you can identify the fake sunglasses of various brands safely and comfortably. You should always buy power sunglasses online from licensed trustworthy retailers only. Do not prefer sunglasses that don't have any information including the seller. Don't get attracted to cheap offers and deals provided by the fake dealers. Price and quality stand first in terms of choosing a right pair of dominant power sunglasses! Protect your eyes by wearing a perfect pair of sunglasses and be cautious about your purchase!