Sunglasses are a versatile part of the everyday outfit, whether you may sport them for creating a style statement or to protect your precious eyes from harmful UV radiations of the Sun. As the present scenario has changed, stylish power sunglasses online become a major trendsetter for all people ranging from teens and elders. Many times, you might feel that power sunglasses are more convenient and worthy especially if you're a regular eyeglass wearer. But do you think that power sunglasses are a good idea? Obviously, there is no doubt about it. Driving down the road and sun shining in your eyes are the difficulties that you may face daily. These problems can be resolved easily by wearing sunglasses with power lenses.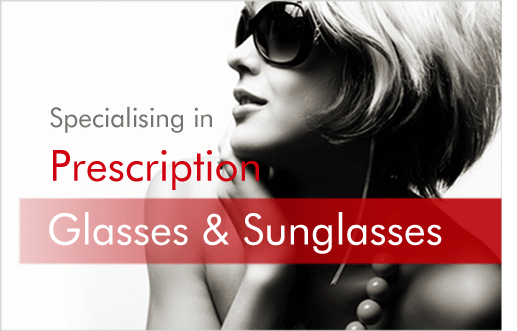 Sometimes, contact lens wearers may find that wearing power glasses is a far more convenient when they are outdoors. Well, you may not wear contact lenses on the beach where your eyes can become watery and itchy due to sun, wind, and sand and water effects. In such cases, power sunglasses acts as the best option, wearing them at any time when you're outdoors without any discomfort. Here are the m ajor benefits of power sunglasses for regular eyeglass users that help them to choose the right ones so that you feel much better.
6 Major Benefits of Power Sunglasses – Complete Vision Care
If you have a serious vision problem that requires corrective prescription glasses, you have many choices when it comes to sunglasses. Power sunglasses are suitable virtually under any lens prescription, including bifocal and progressive lens options. If you have presbyopia and need lenses, then reading glasses with power can be preferred. Let's know the benefits of power sunglasses and select these glasses that come in different styles and shapes.
1. Vision Improvement
Power sunglasses are specially designed to enhance your vision. Now-a-days, people with vision problems can also enjoy the benefits of these sunglasses. With the assistance of power sunglasses, your eyes can be protected to the greatest extent.  Now, if you do not like to wear your eyeglasses while going out all the time, then you can switch over to the sunglasses with power that works better than eyeglasses. For persons with farsightedness or nearsightedness, these sunglasses with power can indeed act as a smarter choice.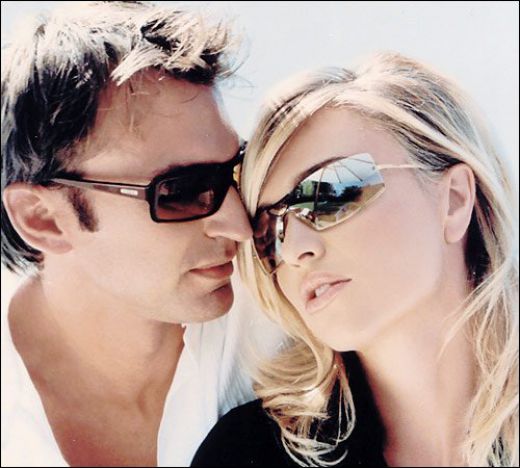 2. Sunglasses with Power Protection Prevents the Signs of Ageing
UV radiation can cause severe sunburn, premature aging and wrinkle of the skin of eyes. By taking proper precautions like avoiding excessive sun exposure and protecting your skin when you're outdoors, you can keep your skin healthier and postpone wrinkles. The sensitive skin around the eyes is most vulnerable, although the eyelid is designed to protect the eye; its skin is thin and contains many breakable tissues that may be damaged by UV light. So proper UV-protective sunglasses should be worn in such cases.
3. UV and Glare Protection
Polarized sunglasses or power sunglasses consist of lenses that block 100% of the sun's harsh UV rays. The perfect UV protection is not related to the color and density of the tint in sunglass lenses. Based on your prescription advised by your eye specialist, you can select any lens color and darkness you desire with 100 % UV protection. Power polarized sunglasses also are available with glare reduction property that protects from light bouncing back from reflective surfaces such as snow, sand, water and concrete pavement.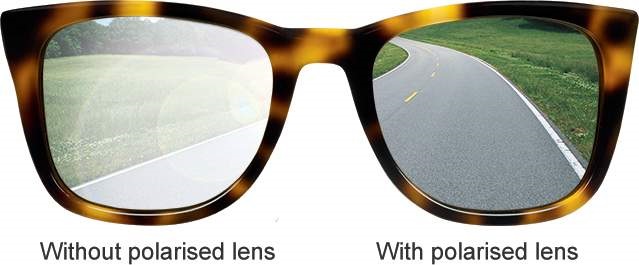 4. Right Lens Options
Power sunglasses are available in all types of lens materials including Polycarbonate, Photochromic Tint, High-index, Trivex, Regular (CR-39) plastic, and Glass. It is always advisable to purchase power glass lenses that have a photochromic tint and are often called "transition lenses." Photochromic lenses are convenient and suitable for all lighting conditions. So many opticians recommend sunglasses with photochromic lenses.
5. Sunglasses with Power in Different Frame Styles
The styling of power sunglass frames comes in fashion, designer and celebrity options. In case of wraparound sunglasses, the availability is limited due to its curve around the head. Usually, prescription or power sunglasses made with extreme curves typically distort vision power. Power glasses with aviator style are more comfortable to the wearers now-a-days.  So before you opt for the desired power glass frame, check out its features suggested by your optician.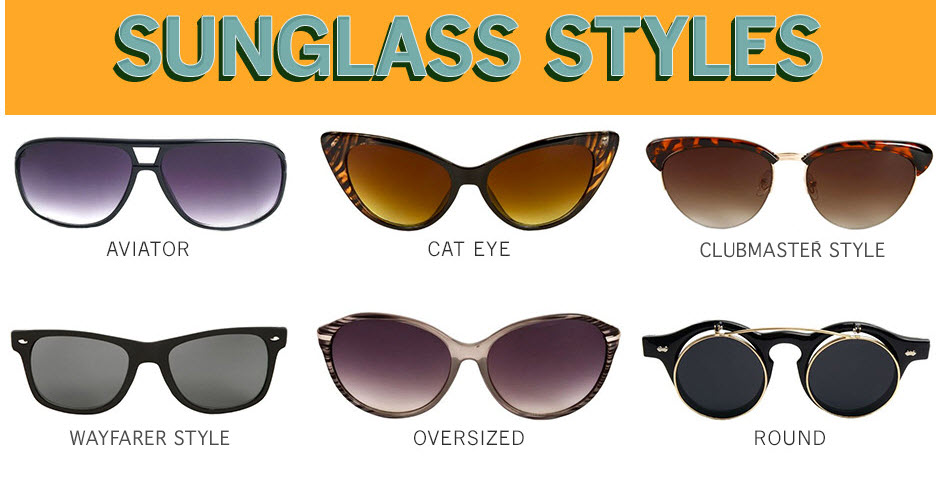 6. Clear and Crisp Vision
Polarized sunglasses are customized according to your prescription to provide sharpened vision clarity, enhanced depth perception, and color contrast while minimizing glare. The shatter resistant lenses used in the power sunglasses ensure complete vision clarity and protection for your eyes.
Many online stores offer special discounts on power sunglasses if you purchase them at the right time. Aesthetic look and refreshing style of the polarized eyewear products with power lenses  are available now at many online eyewear sites. Lenspick provides you the stylish sunglasses with power at an affordable price. You can pick the stylish ones and flaunt your latest fashion trends along with power vision. Buy power sunglasses online and achieve complete vision comfort and clarity.
Image Credits: cdn2.bigcommerce.com, usercontent2.hubimg.com