If you are a frequent user of eye contact lenses, then you should probably start considering your options. There are a variety of contact lenses out there in the market, ranging from disposable ones, to ones that can morph the colour of your eyes. That being said, one has to take caution of the greatest degree while buying a medical product, especially one as important as a contact lens. This article will lay before you the options you have for your precious eyes.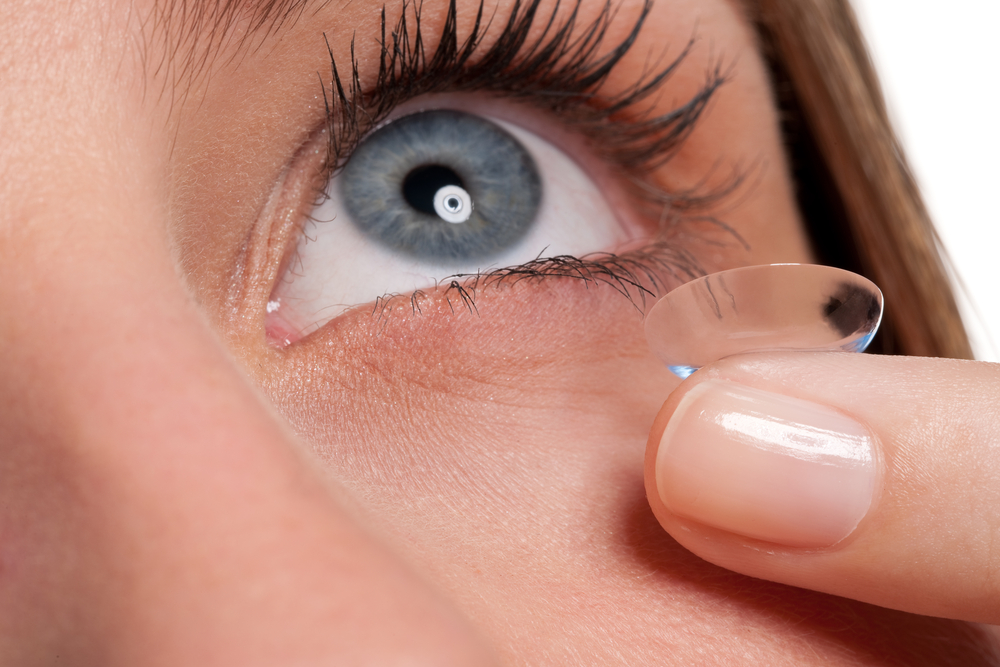 Contact Lenses Options
The first decision you have to make is whether you want 'soft' lens or 'hard' lens. Rigid glass permeable lenses are worn by only about 10 percent of the people in the world. However, hard lenses are for you if you have a medical condition called astigmatism.
Johnson & Johnson contact lenses and Bausch & Lomb contact lenses are two of the pioneers in the field of contact lenses and following is a detailed comparison between the two, complete with their histories and timelines.
Global Availability and Cost Effectiveness
Both of these brands are internationally famous and available, with Johnson & Johnson being available in more than 60 countries, while Bausch & Lomb trumps 100 and more. Their reputations are impeccable and moreover, their customers are never dissatisfied, thereby making these companies completely trustworthy.
If you're relatively new to contact lenses, you might be a little surprised to see how much work goes into making these little beauties. The technology that is devoted to these miniscule masterpieces is staggering to say the least.
They are marketed as Acuvue Brand Contacts and offer you a wide range of benefits.
Johnson & Johnson Acuvue lenses offer you protection against 82% of UV-A radiation and 97% of UV-B radiation, thereby ensuring a comprehensive protection of your eyes. And the icing on the cake is that you have a special tinge on every pair of lenses which help you to effectively identify the lenses from the lens case. At Johnson and  Johnson contact lenses, they leave no  room either for error, or for complaint.
For several years, Bausch and Lomb contact lenses has been one of the greatest names in optical care. However, with the rising competition of the market, the situation has not changed much. Despite the advent of numerous other companies, Bausch & Lomb's main competitors remain Acuvue and Ciba Vision. As these three juggernauts scramble for newer innovations and better technologies, which of them is most likely to succeed?
Contrary to the policy of most contact lens manufacturer companies, Ciba is only a part of a larger company, Novartis. Ciba Vision refers only to the contact lens manufacturing part of the company
Let us take a closer look at the company first. It divides itself into five major sectors, two of them dealing with contact lens manufacturing and the rest, being of a pharmaceutical nature, dealing with eye problems such as conjunctivitis, cataract, refractive laser surgery tools and the like.
The pharmaceutical division rolls out a number of eye drop optical solutions such as Besivance, an anti-bacterial used to treat conjunctivitis. The smallest part of the company, the refractive surgery department, produces a number of corrective optical instruments such as the equipment for the LASIK surgery. This surgery modifies a person's cornea based on whether he suffers from myopia, hypermetropia or astigmatism. The last part of the company is its cataract and vitreoretinal surgery division, which deals in instruments relating to the treatment of several optical disorders.
Lens care is more developed and an industry among itself. For example, Acuvue does not manufacture lens solutions at all. It does, however, manufacture ReNu solutions, which are multipurpose solutions currently trying to recover from a product recall back in 2006. They also provide lens care for rigid lenses under the brand name of Boston, which pits Bausch and Lomb against smaller companies like Lucid, as the soft lens manufacturers tend not to make rigid lens.
Safety Tips to Keep in Mind While Buying Contact Lenses
Never buy online contact lenses out of broken box sets. Always ensure that the lens boxes are properly sealed.
You should be particularly cautious while shopping for contact lenses on the internet. You should stick to some reputable website as to information relating to contact lenses and preferably seek feedback on the website itself.
When you receive your delivery, make sure that ll the information of the box exactly matches the prescription that your eye doctor gave you.
Be careful to use a current prescription from your eye care specialist. Optical prescriptions are only good for a year from the date of issue.
Even if you do not require medically prescribed contact lenses and want to go in for cosmetic lenses, even then you should consult an eye care professional first before purchasing anything. Theatrical lenses are a popular item for Halloween and other such occasions. But even then they require trained professionals for setting up and one should have follow up visits to protect oneself against eye infections.