If you are now going to buy contact lens solutions then we suggest that you read our article here. Here, in the article, we have provided information that may help you in making a right selection of contact lens solution. You will learn more about what brand of solution can do wonders for you and what can be the options available for you to select as per your hard and soft contact lenses.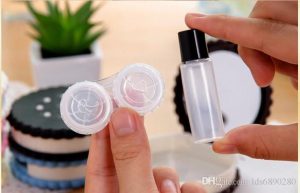 What information you should have before you buy contact lens solutions for your lenses?
Gaining some information on how to use contact lens solution is, of course, important but this information can work for you only when you make a right selection of the solution. Yes, it is requisite that you should know which solution can work on your contacts well and which may not. Remember, for different and different lenses, the solution may work differently.
Talk to your doctor – If you are a "first-time lens wearer" then it is needed that you ask your doctor which solution can be the best for you. Your doctor will let you know of which brand can be appropriate as per the type of contact lenses you are using.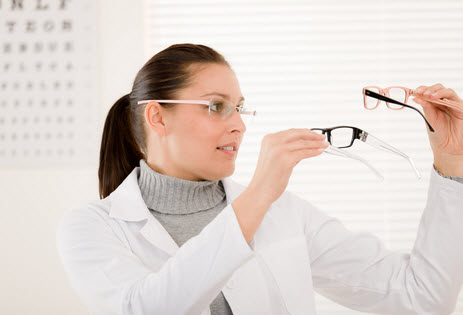 Follow what is suggested – Remember, not all the contact lenses cleaning solutions might work as you might expect them to. There are solutions which are materials-specific which means they may not be effective in reaction if they are not meant for that particular material, your contacts are made of.
Use as required with all care and hygiene – Use the solutions as instructed by your doctor. Follow all hygiene principles while you are cleaning the lenses with the solution.
How to use contact lens solution for all your lens cleaning processes?
Effectively cleaning the lenses (as required or recommended by the professionals) is always important. Proactively cleaning your contacts will help you in maintaining their actual quality and more importantly, this will protect your eyes from getting any sort of infections. They will surely increase the health of your contacts. The disinfection process may not take much time from you and it can be very simple.
Anybody can learn about how to care for the lenses and go on well with the process of maintaining contact lenses.
Before you begin the disinfection process or cleaning your contacts, it is recommended that you should wash your hands with a medicated soap. This is necessary otherwise, there are possibilities of transformation of the germ or the dirt to your solution or your eyes. Do not make use of the moisturizing soaps. They may not be good for our real purpose here. After you wash your hands, dry them with a lint-free towel as well.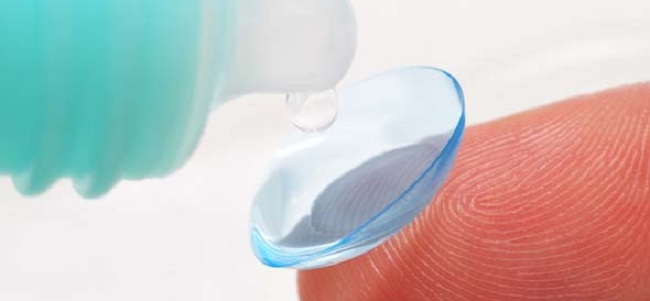 Clean your contacts only with the best contact lens solution that is recommended by your doctor. Cleaning will eliminate protein build-up and other debris. If you want then you can rub the surface your contacts a little as well. To rub with the recommended solution, take the lens-piece in palm of your hand. Rub gently and leisurely. Extra pressure might harm your contacts. Use only a few drops while rubbing it. However, if you are using any no-rub product then it is up to your wish whether to rub them with the solution or not.
Rinsing is required too. Rinse the lens well to get rid of the loosened debris. Follow the instructions given by your doctor or those which are written on the package of the solution bottle.  Do not skip this step of rinsing, as this is very important in hygienic, cleaning process. After cleaning your contacts, keep them in the lens case. Empty the case if there is already some solution in it of the previous session. Throw away the used solution. Clean the case and then dry it well before you keep your contacts in it. Add fresh solution to it for effective lens storage.
Types of Contact Lens Solutions – Make a choice as per the type of contact lenses you are wearing
Well, there are two major options for the lens wearers. Some might be used for the purpose of rinsing the contacts whereas the others might be used for both rubbing and rinsing procedures. The choice of buying the solution will be depended more upon what type of contacts you are using. Always be sure to have a discussion on which solution can be the best for you before you make any sort of changes to your lens care regimen.
Use of the branded Multi-purpose Solutions / H2O2 solutions
One of the best advantages of making use of the multi-purpose solution is it eliminates the need of buying individual solutions which you may require for effective rubbing, rinsing, disinfecting or storage of your lenses. It can work for you in multiple ways. One of the best solution which can work in multiple ways is ReNu Solution by Bausch and Lomb.
Doctors might recommend you to make use of the H2O2 solution as well. This can really be an excellent choice. It cleanses and disinfects well. This solution can simply be the best for people who show allergies or sensitivities to any chemicals. This can also be used for the perfect care of your contact lenses. But it is always necessary to neutralize this solution. Make sure you keep your lenses in a special case which has neutralizing disc. There is a need to change your neutralizing disc as well from time-to-time as this can become ineffective with time.
Make your contacts much healthier
Improve your vision to a greater level or go on freely with no trouble of any eye infection by making use of the healthy contact lenses. Yes, you can reap all the benefit of the contacts if only if you buy reliable lens solution such as ReNu Multi-purpose Solution or BioTrue Solution etc. Make your contact lenses healthier by making use of the right contact lenses cleaning solution.
To buy your brand of contact lens cleaner, please, reach our website LensPick. There are various brands for you to select from. You can place your order at discounted prices.
Image Sources:
webmd.com
gmsog.net
olivosvision.com
lens-master.com