Nowadays, each and every one ranging from class to mass look out for the new trendy designs of sunglasses online that combine classy style with fashion. If you're an enthusiast of sunglasses, most probably you like to select iconic brands like Ray Bans rather than any other brand. Ray-Ban is the leading brand that creates innovative styles and designs of sunglasses using the latest technology that suits all people and has captivated the attention of top celebrities and common people alike for decades together. A pair of Ray Ban sunglasses shade acts as an add-on fashion and current style for both men and women. The universal versatility of Ray-Ban sunglasses come with optimal cushioning for athletes and gym enthusiasts with full scope vision clarity and enable them to show off their performance. Aviator and Wayfarer styles of Ray-Ban remain as timeless iconic leaders in all perspectives. Here are the two best flawless styles of Ray-Ban sunglasses that meet the challenges and demands of people from all classes.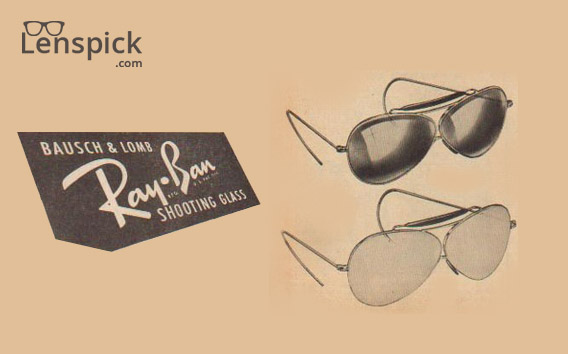 The Best Ray Ban Sunglasses for Class and Mass
The brand Ray-Ban introduces you to the latest styles and models of sunglasses available in the market all over India with high-quality, better vision clarity and power enhancement. The two new models are available for both genders at best price ranges. These sunglasses styles can be chosen perfectly and safely from the best online stores. Here you can view the new Ray-Ban sunglasses.
Ray-Ban Aviator Sunglasses
With the advancement in the technology and time, aviators from Ray-Ban stood up as the modern fashion icon for all range people – office-goers, college teens, servicemen, politicians and top class celebrities. Ray-Ban aviator sunglasses are an excellent iconic model that has huge popularity over the decades. These sunglasses protect your eyes from the glare and intense heat of the Sun at higher altitude locations. Ray Ban Aviators come in a wide range of colors ranging from metallic to classic shades – silver, golden, black, red and blue lending more comfort, quality and performance at ease. The shape of the aviator sunglasses has been modified from a characteristic teardrop shape to a broader tailored shape. The best universal concept of these cool aviators is that it goes well with every outfit you could probably own yourself!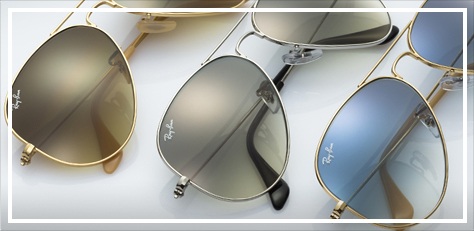 Ray-Ban Wayfarer Sunglasses
The style wayfarers from Ray-Ban were introduced in 1956 after the sparkling success of the Aviator models. Ray-Ban Wayfarer sunglasses were one of the first stylish sunglasses designed using New Plastic Molding Technology. Many classic film actors and common folks flaunt these sunglasses that go hand in hand with a chic style statement. UV protection and lightweight frame offer a smooth and classy touch and sophisticated appeal. Even though the Wayfarer shades come in a variety of shapes, it is very crucial that the choice is always made keeping in mind the requirement and structure of the person's face. The Wayfarer sunglasses from Ray-Ban can be chosen from a wide variety of stylish sunglasses available in the market with new trend sets ranging from dark colored tinted, rose-tinted and gradient lenses. The most common variation of lenses of Ray Ban wayfarer sunglasses from other sunglass models is that the wearer can use the Ray Ban wayfarer as corrective vision glasses. The popularity of these wayfarer sunglasses has been increased with changes in style and designs.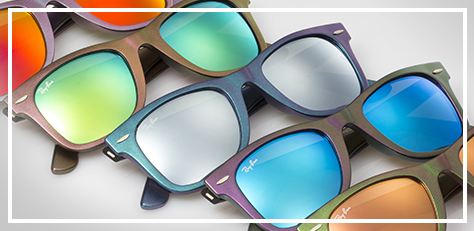 These two timeless designs of eyewear from one iconic brand company – Ray Ban undoubtedly brings a significant change in your lifestyle. If you're looking to mold yourself as a fashion legacy guy, then Ray-Ban sunglasses will be your one and only right choice. Buy sunglasses online and flaunt your style irrespective of the class or mass, because it really doesn't matters! So what you are waiting for? Start browsing your stylish Ray Ban sunglasses and get a pair of Ray Ban brand today!