Everyone has heard of, knows or owns a pair of Ray Bans. They are the number 1 choice for sunglasses everywhere in the world. They are popular among common people as well as celebrities. They are legendary, and their ads are iconic and viral. Ray-Ban has been instrumental in developing several iconic sunglasses and the Clubmasters and Wayfarers are two of them. There are differences between Wayfarer sunglasses and Clubmaster sunglasses but they have one big similarity, both are timeless and classic. One can buy them anytime and be rest assured that one will be using it for one's life time.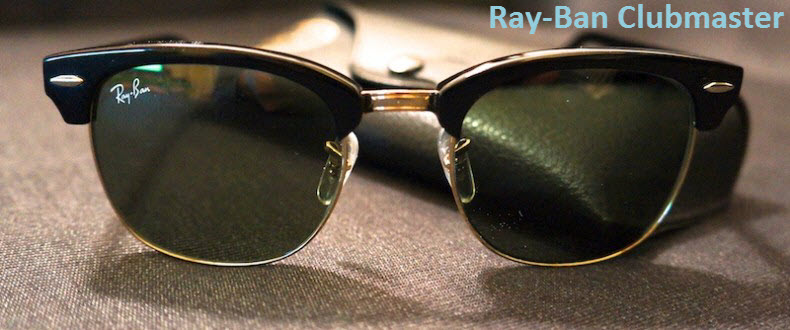 Wayfarer sunglasses
Ray-Ban Wayfarer sunglass has been manufactured by Ray-Ban since 1956 when their design was a revolutionary break from metal eyewear of the past. Ray Ban Wayfarer sunglasses enjoyed popularity in the 1950s and 1960s. Though the sunglasses had faded from the limelight by 1970s, a lucrative 1982 product placement deal brought Wayfarers to their height of popularity. Since the mid-2000s, Rayban Wayfarer sunglasses have been enjoying a revival.
Wayfarers are many times cited as the best-selling design of sunglasses in history and have been called the classic of modern design and one of the most enduring fashion icons of the 20th century. Ray Ban Wayfarers, which took advantages of new plastic molding technology, the marked transition between a period of eyewear made from metal frames to an era of the plastic eyewear. You can buy Wayfarer sunglasses online from online stores like Lenspick at a reasonable price.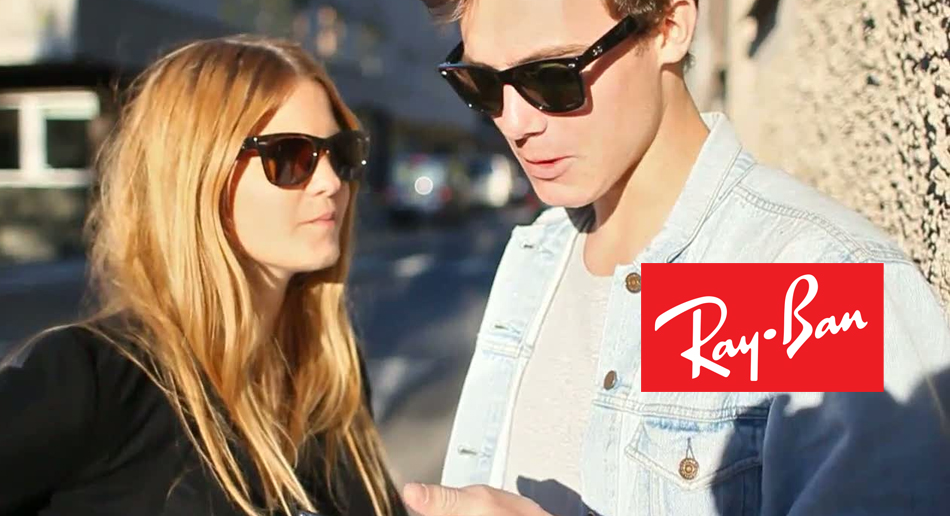 Clubmaster sunglasses
Clubmaster sunglasses are constructed from a combination of metal and either aluminum or plastic. The lenses of glasses are fixed in metal frames which then insert into plastic "brows," that are attached to earpieces of the glasses. Traditionally bridge of the glasses is metal and affixed to the metal portion of the frame surrounding the lenses. In recent styles, the bridge is part of plastic "brow" portion. You can buy Clubmaster sunglasses online from online stores like Lenspick at a reasonable price.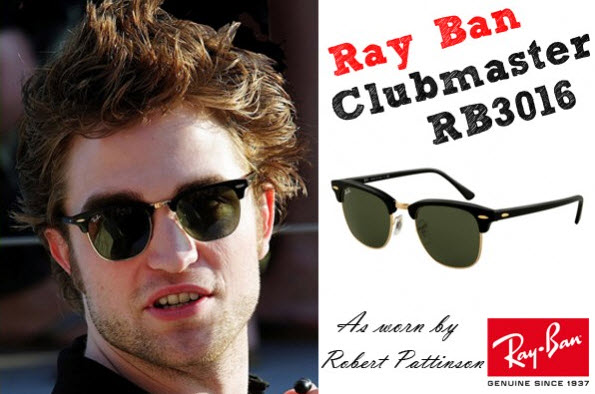 Comparing the Ray-Ban Wayfarers Vs Clubmasters
The Ray-Ban Wayfarer model was launched in 1952, and once it was worn by legends like Audrey Hepburn and James Dean it became one of the most sought after fashion accessory. It introduced a revolutionary new style that fully changed the whole perception of sunglasses. In case of Wayfarer, standard metal frames were replaced by plastic molded frames. You can search for stylish Ray Ban sunglasses online from reliable e-retailers.
The Wayfarer frame has a typical trapezoidal shape that gives a masculine and a sturdier look. Wayfarer sunglasses feature a horizontally long brow frame very similar to cat eye glasses. Ray-Ban has now come up with a few redesigns that will enable individuals with almost all face shape to wear them.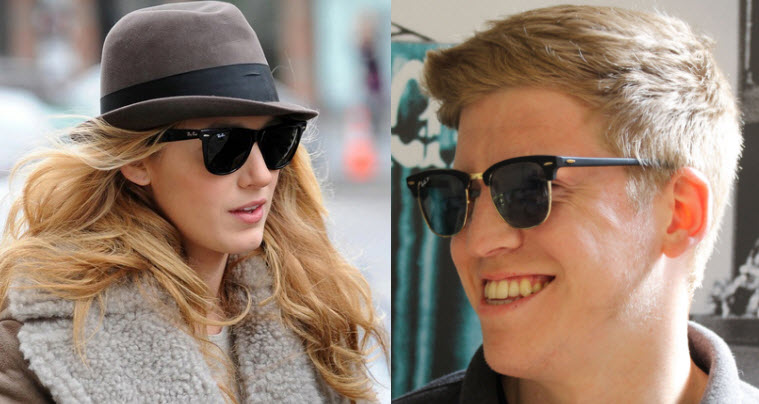 The original RB2140 is available in lens sizes 54mm and 50mm and temple length is 150mm. New Wayfarer RB2132 comes in lens sizes 55mm and 52mm and the temple length is around 145mm.
Wayfarer sunglasses are available in a wide variety of prints and color. Apart from the classy brown and black frames, there are silver, gold, white and red colours available. They come in different prints such as animal, floral, and tribal. The Ray-Ban Wayfarer now comes in a wide variety of different styles (made from different material,) sizes and colors! There is more variety for one to choose from a Wayfarer than a Clubmaster. You can buy Ray-ban sunglasses online from online stores like Lenspick at a reasonable price.
The Ray-Ban Clubmaster is a classic model developed by Ray-Ban. The main feature that sets it apart from other cult sunglasses is the bold upper part of the frame that accentuates the eyebrow line. In 1950s the Browline glasses were launched and it was popular only with intellectuals or the state heads. But in 1980s, Ray-Ban launched Clubmasters that was mainly a redesign of Browline. Clubmaster sunglasses gained immense popularity after it was worn by Denzel Washington in Malcom X, Kevin Coster in JFK, and Michael Doughlas in Falling Down. The Clubmasters were no longer the sunglasses for the intellectuals; in fact they became part of the uniform for individuals who think differently.
Ray-Ban RB3016 is the most popular Clubmaster. It comes in two lens sizes 51mm and 49mm and the temple size is 140mm. It comes in tortoise and black frames.
Another model of Clubmaster is the RB2156 that is smaller and comes with a lens of 49mm size and temple size 140mm. The Clubmasters are now iconic like the Wayfarers and the aviators. They are now available in various models like Aluminum, Fleck, Flash lenses folding and color mix. You can search for Clummaster sunglasses online from reliable e-retailers.
Choosing between these two sunglasses is really choosing between oranges and apples. They are different in their own right and both just as cool as the other. They are both iconic styles, classic that at the end of the day, if you have to choose one, you definitely choose the one you like better and fit your style better overall. You can buy sunglasses online from online stores like Lenspick at a reasonable price.