Good vision is crucial for almost every sport because it drives performance and excels the result during sports competition. Most of the Athletes wear sports sunglasses not only for fashion purpose but also for complete vision functioning. These sunglasses are worn by sportsmen to protect their eyes from unexpected injuries that may happen while performing sports.
Sports sunglasses could give protection to athletes at all stages, including casual performers like weekend contestants who are looking for best ways to enhance their performance in the sports by controlling the glare light. There is no doubt that vision is the process of light to create images we see throughout our life. So such vision should be protected from the effect of light. ­­It is very significant to wear specially designed sports sunglasses while performing various sports that suit the requirement of the sportsmen. Apart from providing sharp and clear vision, sports sunglasses offer you the excellent functions to help sports enthusiasts and athletes of all age group to perform better at every level.

Functions of Sports Sunglasses for Better Performance
A quality pair of sports sunglasses can be the best choice of investment for athletes. For people who spend extended periods outdoors, sunglasses provide complete protection from the damaging effects of the sun's rays. Here are the functions of sports sunglasses that help you perform better during sports.
Sports Sunglasses Control Light for Better Performance
Almost all light, including outdoor sunlight are composed of a wide range of electromagnetic radiations of different colors, which are determined by their wavelengths. When transmittances of certain wavelengths into the eyes are selectively reduced, then tinted performance sunglasses can easily diminish glare and enhance contrast sensitivity. With this property and ability to see the objects with greater accuracy, speed, vision clarity and comfort, the athletes can gain advantage over their competitors. This excellent edge of better vision with sports sunglasses can spread itself in various ways mainly depending on the particular sport. For example, while bike riding, sunglasses with appropriate lenses will help you see better down the road for a safer ride by controlling the opposing light, especially when moving downhill at high speed.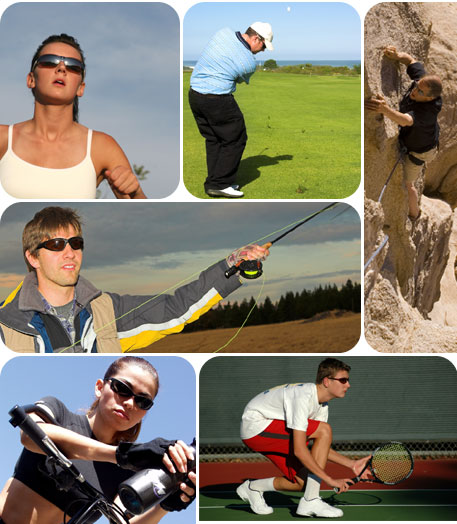 Polarized sports sunglasses for men reduce glare from reflective surfaces, enhancing their beneficial performance for fishing and other water related sports. These sunglasses can also reduce glare from sandy beach sunlight or light colored pavements like an outdoor basketball court. Anti-glare and Anti-reflective coated sunglasses such as Fastrack Sports sunglasses reduce lens reflections during night time while you're playing sports under bright lights. Photochromic lenses of sports sunglasses control light for maximum visibility and performance by reducing the light intensity reaching your eyes and makes them more comfortable.
The Perfect UV Protection By Wearing Sunglasses
If you're into outdoor sports, it's sure that you need to spend more time in the sun. Of course in winter, the Ultraviolet radiations affect you more. Prolonged exposure to UV radiations has been interlinked with eye diseases such as ocular tumors and cataracts. Here the amount of UV protection offered by sunglasses lens is followed by the lens material and anti-reflective coatings or other additives applied to the lens. So a good choice for flaunting sports sunglasses is polycarbonate lenses, which are lightweight and shatter resistant. These sunglasses block 100% harmful UV rays coming from the Sunlight. Most of the skiers wear tinted goggles or sports sunglasses that block 100% Sun's UV rays because these harsh rays show high-effect at higher altitudes. UV radiations bounce off snow even on cloudy days to enhance one's exposure to rays. So these sports sunglasses provide you complete UV protection from water surfaces, snow, and other glare reflective places.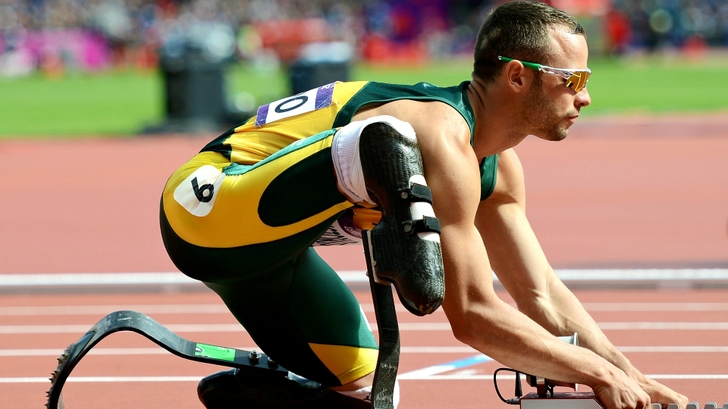 Complete Protection from Impact Related Injuries By Using Sports Glasses
Sports eyewear offers you the primary benefits of eye protection and high-level impact resistance while performing sports. Most of the accidental sports-related eye injuries can be prevented with the help of protective eyewear such as safety goggles with polycarbonate lenses that are made up of impact-resistant material. These lenses can withstand high impact from a ball or other projectile objects coming up to 90 miles per hour. Each design of sports glasses enhances comfort with better coverage and protects your eyes from unexpected injuries. These sunglasses promote superior versatility and customizable fit adjustability to the wearers.
Proper clear vision improves your competitive edge by providing excellent hand-eye coordination while performing sports. Boost up your sports performance by wearing a top-quality and comfortable pair of sports sunglasses. A wide range of sports eyewear is available at Lenspick. Buy Sunglasses online and show off your better performance by controlling light intensity and glare.
Image Credits: vision3k.com, wallpaperfo.com, sunglasswarehouse.com