Sunglasses have evolved from a necessity to an integral fashion accessory in the present generation. The sunglasses protect your eyes from harsh ultra-violet rays of the Sun and reduce eye strain due to intense light conditions. A perfect pair of sunglasses is what you need to create your own style statement. A complete assessment of your facial features, skin tone and prescription information show you the right way to choose the best sunglasses online. These stylish and fashionable accessories come in various frame shapes and sizes. But you are constrained to choose according to the shape of your face. Picking out the real pair of sunglasses can be quite hectic just like selecting a complete wardrobe. So keeping your eyes supported with top quality lenses that hold the perfect frame shaped sunglasses for you. And it is essential for the long-term and constant eye care that suits your personal style. First, you need to figure out your face shape and determine the right fit of sunglasses. Here is a guide about sunglasses for face shape that fits your personality.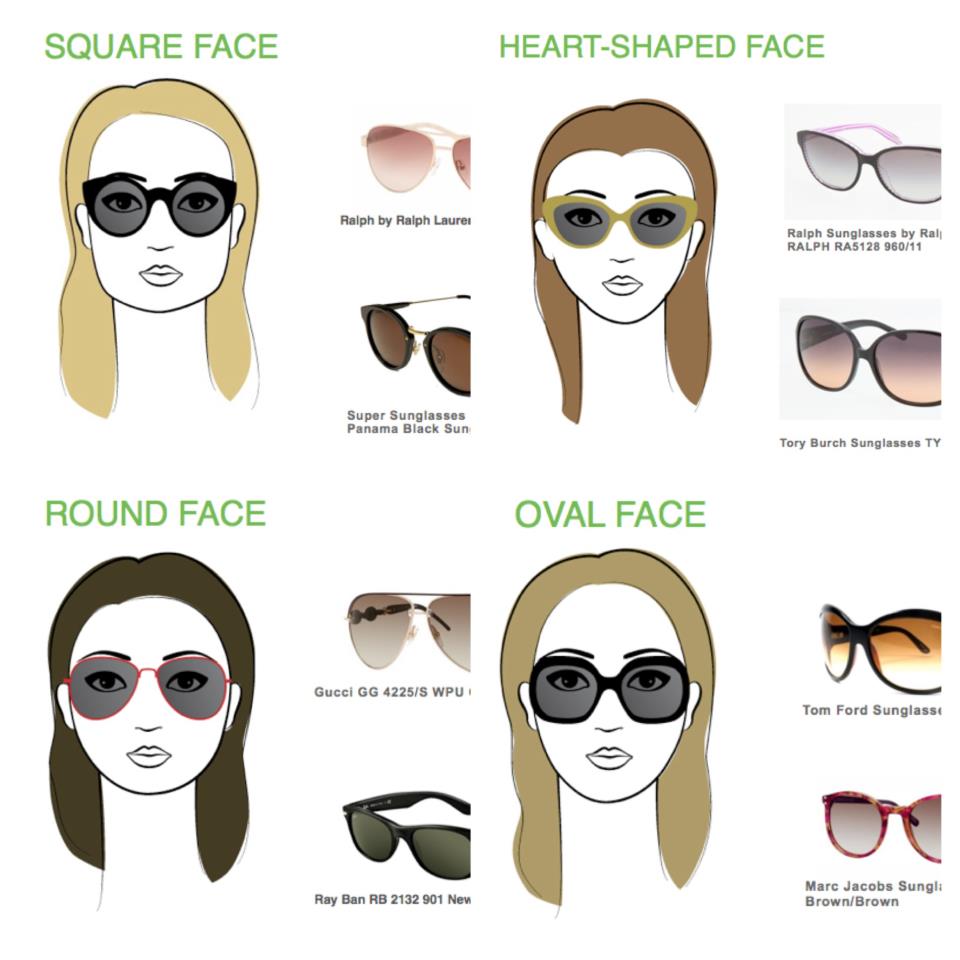 Select the Best Sunglasses According to Your Faces  
The shape of the face varies distinctly from person to person. According to your facial shape – oval, small, round and wide you can choose your sunglasses.
1. Sunglasses for Oval Faces
Oval faces are associated with well-balanced proportions that include high cheekbones, narrow forehead and gently curved jawline that enhance their natural beauty. Oval shaped faces look good with any kind of frame styles. For women, choose bold sunglasses such as oversized, aviators and wayfarer frames that compliment your style statement. Sunglasses for men face shape stands out best by concentrating on perfect colour and texture.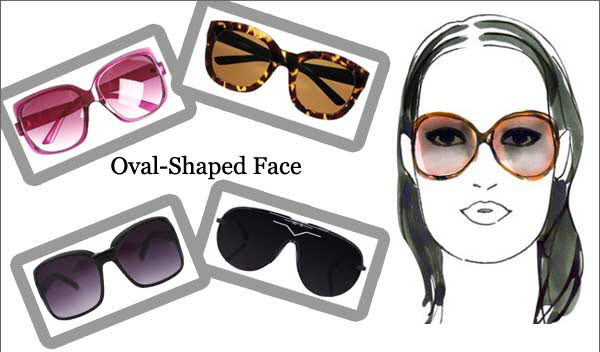 2. Sunglasses for Small Faces
Small faces look good with most of the sunglasses that overwhelm their faces. Style up your face with specially designed Ray-Ban Wayfarer sunglasses that come in various tints. People with small faces can also try out aviator sunglasses that come with small frame shapes. You can even wear funky sunglasses that come in circular shapes or bright pattern frames and small lenses. The sunglasses should be designed in such a way that they don't run far above your brow or too low below your cheekbones.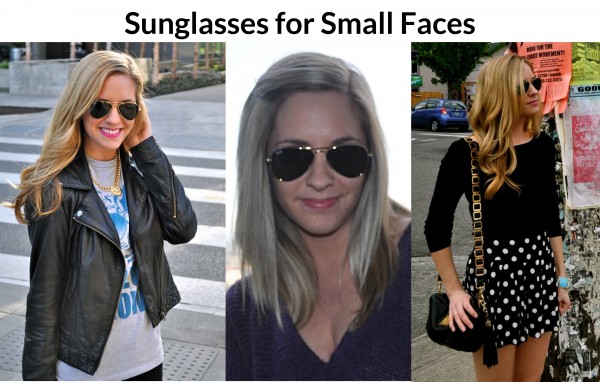 3.Sunglasses for Round Faces
Round faces are concerned with their noticeable curves and less defined angles. This face shape is widest across the cheekbones and narrows at the forehead and jawline. Round face shaped people can showcase strong angular frame styles that highlight the cheeks and bring focus to the eyes. Avoid wearing oversized or round shaped shades, as they exaggerate the round face. During hot summers, wraparound sunnies will suit the best. Round faces can sharpen their softer features with rectangular sunglasses that have bold and angular lines. These sunglasses should have the bottom line just above the cheekbones.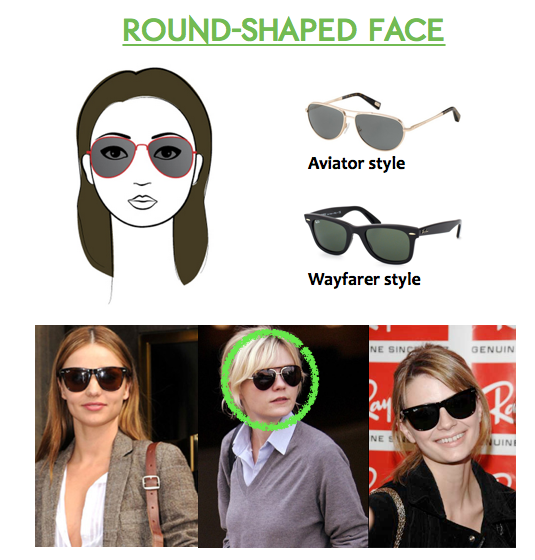 4. Sunglasses for Wide Faces
Wide Square Faces typically possess features that include strong jawlines, broad cheeks and wide forehead and are defined by distinct angles. For wide faces, choose sunglasses that lengthen and soften the face's natural angularity. Frame with round or oval shaped lenses helps you sharpen your features enhancing a better look. Try to choose frames that emphasize the brow-line with perfect shape and colour to equilibrate the jawline. Avoid thin, angular and square sunglass styles that don't complement your wide face. Do not prefer low set temples or colour accents on the bottom line of the frame that draw emphasis to your chin.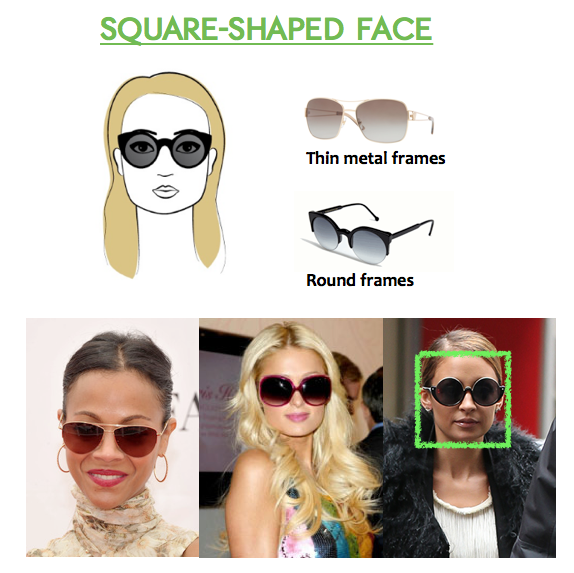 5. Sunglasses for Heart-Shaped Faces
Heart faces have broad forehead and jawlines tapered to a defined narrow chin. They are well-known for their soft features. The heart-shaped faces look good with chic frames that are wider at the bottom, light coloured or rimless. Sunglasses such as wayfarer style that include a wide lower edge feature with no straight lines work excellent with your facial features. You can style up your look with a great set of light coloured and stylish shades that complement your face shape.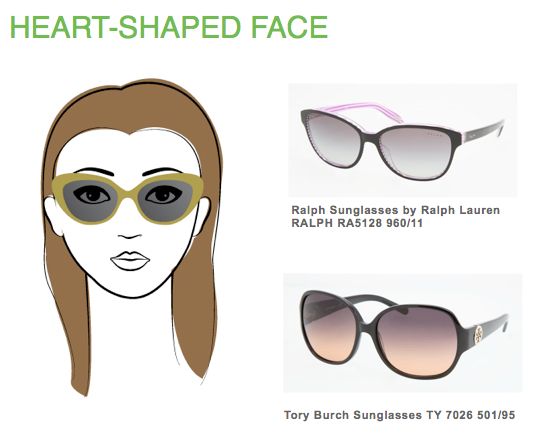 Sunglasses come in different shapes and sizes. Always try to choose a pair of sunglasses that fits your personality perfectly.  So it is advisable to look out for a colour contrast between your face and the frame. Shapes also play an important role. For instance, a round shaped face should choose sunnies that are square or rectangle in shape. Sunglasses should highlight the best features of your faces. So pick your favourite one that will match your face shape. Knowing all about sunglasses for different face shapes helps you choose a good pair of sunglasses that provide protection, comfort and durability. Invest in sunglasses that are designed with the sophisticated technology and high-quality materials. Purchase sunglasses online and flaunt your style as per your face shape.
Image Credits: s-media-cache-ak0.pinimg.com, shadesdaddyblog.com, theconfessionsofaproductjunkie.com, image4world.com